<<<--------- explore our services and options from the menu


We are able to provide you with the meat for your event, be it a hog for you or your caterers to spit roast, a lamb to oven cook or a prime cut of Dexter beef, or of course any combination. Just contact us with your requirements.

Of course, if you'd like to go the WHOLE HOG, then KEYTHORPE EVENT CATERING & HOG ROASTS can cater for all your needs.


KEYTHORPE EVENT CATERING & HOG ROASTS


Catering: We are able to provide catering for your event. Be it a trade day, corporate family funday, staff treat / reward or a fete, birthday, wedding, anniversary or any other celebration, we can provide quality food to suit your requirements to include dry-cured bacon rolls, pure meat sausage cobs, free range eggs, pure meat beef or pork burgers and real cheese, fresh home made salad, baked potatoes (jackets), carvery, lamb spit roast in pita, paella, stone fired pizza slices and much more.
Hogroasts: We can simply supply you with a quality slowly reared rare breed pig, or we can go the whole hog and provide the equipment and cook and serve it for you.
Email us for further information.

FREE SPIT HIRE:
We are always happy to supply hogs ready to roast to both private individuals and caterers. We can even roast them for you and serve if required. But perhaps you fancy roasting a hog yourself - there's nothing more rewarding than spit roasting your own hog over an open fire pit, watching the crackling crisp up, the juices from the meat oozing out and basting the carcass as it's turned, naturally enjoying a few beers as the day progresses, your guests arrive and marvel at the sight, the smell, and then when it's cooked just right you as chef get the perks and sample that very first bit of crackling before carving the tender moist tasty meat... When buying a spit roast pig from us you are welcome to hire our spit free of charge* - prebooking essential. Contact us today.

* Deposit required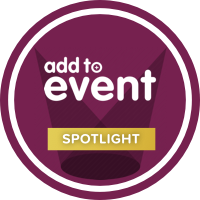 Catering Services are provided by
Keythorpe Event Catering Ltd